NARI of Madison is the only association in the Madison area dedicated exclusively to the remodeling industry. We are proud to represent over 300 businesses involved directly or indirectly in the remodeling industry.
Our goal is simple: We promote professionalism, education and ethics in the remodeling industry throughout our community.
Our mission is ambitious: As an association, we want every remodeling professional to be a NARI member, and every consumer to insist on hiring NARI professionals.
We invite remodeling professionals to learn about the many benefits of NARI membership and become part of our welcoming group. Read about membership here .
Register or Sponsor an Event
NARI members successfully reach new customers through the many events we offer each year. Public events allow members to promote their businesses to consumers, and member-to-member events facilitate networking. In addition, NARI of Madison offers sponsorship opportunities for our popular events and can help your business determine the best way to get your name in front of potential customers. Contact us at nari@narimadison.org or 608.222.0670 for more information, or register for events below.
NARI Remodeling Expo - January 24-26, 2020 Visit our EXPO WEBSITE for more information on signing up for our 2020 Show!
NARI Remodeled Homes Tour – May 19, 2019
NARI Golf Outing – June 14, 2019
NARI Sporting Clay Event – September 26, 2019
NARI Celebrating Excellence Event – November 7, 2019 CotY Project submissions are due Thursday, October 10th.
NARI Achievement Awards - November 7, 2019
2020 Directory Advertising - Information available late 2019.
NARI of Madison member-to-member networking opportunities include the popular Vendor Fair, NARI Nights, and Membership Meetings. Sponsorship opportunities are available through the office at nari@narimadison.org or 608.222.0670 . For more information see the 2019 Calendar of Events .
Here NARI Madison members are welcome to post current job openings, available real estate space, materials left over from projects, and other opportunities and project news you wish to share.
Members can login to create a post.
Stay current, hone your skills, better your business and accelerate your career with remodeling training from NARI and other area members and organizations. This is your gateway to unparalleled year-round learning experiences that keep you current, develop your skills, and provide opportunities for achieving professional success in the remodeling industry.
Not only are their certifications and education for the remodeling pro. We have several courses available for best business practices. Including and not limited to HR, Leadership, Accounting/Bookkeeping, Entrepreneurial, Marketing, Financial Management, and Business Planning! Click above for more information!
NARI Logos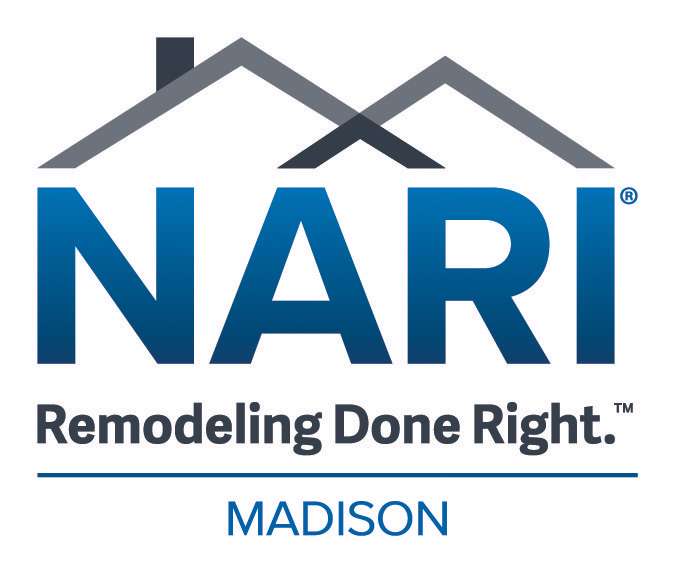 NARI Logos below available for Member use:
NARI Madison Full Logo Color (jpeg)
NARI Madison Logo Color (jpeg)
NARI Madison Logo B&W (jpeg)
NARI Full Logo Color (jpeg)
NARI Logo Color (jpeg)
NARI Full Member Logo Color (jpeg)
NARI Member Logo Color (jpeg)
NARI Member Logo B&W (jpeg)
For high resolution logos or other logos not listed, please contact the NARI office.
Discounts for Members
National Benefits - Login Required
NARI Insurance - Property & Casualty Program
R&S Insurance Agency, Inc.
The Starr Group Insurance
The NARI Madison Advertising Booster Program is designed to introduce NARI Madison members to vetted media organizations. These firms have agreed to offer discounts, and to help promote NARI Madison and its members. Find significant advertising savings and contacts here .
Preferred Partners
NARI of Madison recommends these member firms and the services they provide to NARI members. We thank them for their support.
Wegner CPAs

Wegner CPAs is about people – their clients, their employees, their community. Their professionals guide individuals, businesses and nonprofits with personal service, education, and knowledge. They listen, research, advise, and implement solutions to guide you on a path to succeed in today's complex economic environment.
To find out more ways Wegner can help your business, visit wegnercpas.com .
ActionCOACH

ActionCOACH of Madison lives by a simple premise. We build confidence, challenge you to see what's possible, and inspire you to transform the business you have into the business you want.
To find out more ways ActionCOACH can help your business, visit ActionCOACH Website .