Build & Remodel Expo January 27-28, 2024 - Madison Marriott West Convention Center
Brought to you by NARI of Madison and Madison Area Builders Association. Both are trade associations committed to the building and remodeling industries.
Consumers can attend the Build & Remodel Expo to meet over 100 of Madison area's finest remodeling and building professionals and to see examples of recent work in kitchens, baths, basement updates, new build construction, whole house remodels, exterior improvements, landscapes, etc. Attendees also have the opportunity to see the latest in building products, methods and services offered locally and to have all their building and remodeling questions answered. Homeowners can learn about the latest trends and new products by attending over 45 free seminars.
The NARI Remodeled Homes Tour opens remodeled homes in the Greater Madison area to the public. You can view the work of NARI professionals in area neighborhoods, seeing remodeled kitchens, remodeled baths, newly finished basements, and additions, as well as historic restorations, whole house renovations, and landscaping. The NARI Remodeled Homes Tour
The prestigious Contractor of the Year (CotY) awards are earned by NARI members who have demonstrated outstanding work through their remodeling projects. Project categories often include kitchens, baths, basements, entire houses, and exteriors. See a list of the current winners and project photos. More about CotY .
NARI of Madison celebrates the accomplishments of NARI members whose actions improve and amplify the good reputation of the remodeling profession, give back to the community, and demonstrate a strong commitment to NARI's mission, values and Code of Ethics. See the award winners HERE .
NARI of Madison Lifetime Achievement Award
"The Fritz"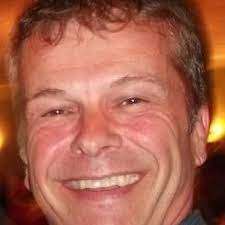 Greg Burt 2022 NARI of Madison Lifetime Achievement Award Winner
NARI of Madison's highest honor is the Lifetime Achievement Award, recognizing accomplishments, awards, local community involvement and NARI participation in both appointed and elected offices. (This award is also known as "The Fritz" in recognition of Fritz Seybold who was instrumental to the NARI chapter in Madison in its formative years and served the community with distinction.)
2022: Greg Burt, Brunsell Lumber & Millwork
2021: Chad Speight CR, Chads Design Build
2020: Bill Butler CR, Bill Butler Builders, Inc.
2019: Randy Schorr MCR UDCP & Kristi Schorr, Schorr Construction
2018: Sam Breidenbach MCR GCP, TDS Custom Construction, Inc.
2017: Melinda Monroe, Architectural Building Arts, Inc.
2016: Jeff Grundahl CR, Vive Home Transformations
2015: Paul Ganshert, Ganshert Nursery & Landscapes
2014: Jay Statz CR, Statz Construction Services
2013: Al Curran, Bella Domicile
2012: Dale Benjamin, Benjamin Plumbing, Inc.
2011: Wynn Davies CR, W.E. Davies & Sons Remodeling, Inc.
2010: Scott Shimanski CR, Associated Housewrights, LLC
2010: Larry Taff CR GCP, TZ of Madison, Inc.
2007: Tim Sweeney CR, Sweeney Construction Corp.
2005: Paul Vosen CR, Degenhardt Home Improvement Co, Inc.
2004: Butch Ledworowski CR, LiL' America Builders, Inc
Pre 2004: Fritz Seybold