Advertising Boosters
The NARI Madison Advertising Booster Program is designed to introduce NARI Madison members to vetted media organizations. These firms have agreed to offer discounts, and to help promote NARI Madison and its members. Please contact them for your advertising needs.
Builders Showcase Madison
Description: Builders Showcase Television Madison brings you informative segments on home building, remodeling, communities and related services from home improvement to financing. Tour brand new model homes, visit communities in and around Madison, see before / after remodeling projects and more! … all without leaving the comfort of your own home! Our host, Lori Minetti will walk you through new home models, remodeling projects and neighborhoods in and around the Madison area.
Sales Rep: Janette Cantwell-Kosmal
Phone: 262.443.6719
Email: jcantwell@builders-showcase.com
Website: builders-showcase.com/madison
Home Elements & Concepts
Description: Home Elements & Concepts is a quarterly, local publication dedicated to educating homeowners in the Greater Madison Area about topics related to creating and maintaining ideal living spaces. The magazine includes stories and photo essays featuring actual Madison area projects, as well as tips, trends, and advice from actual home industry professionals in our area.
Available free of charge at over 150 locations including public areas and home industry showrooms. Digital magazine available at www.homeelementsandconcepts.com
Sales rep: Kelly Hopkins
Phone: 608.365.8757
Email: khopkins@homeelementsandconcepts.com
Website: homeelementsandconcepts.com
Madison Essentials
Description: Madison Essentials is a bi-monthly, local publication celebrating the originality and diversity of independent businesses, organizations, and community leaders throughout the Greater Madison area.
In addition to our popular Dining, Shopping, and Arts content, local home and garden businesses are featured on a regular basis in articles that inform our readers about Madison's talented, professional home product and service industry. Available free of charge at over 200 convenient locations. Digital magazine available at www.madisonessentials.com
Sales rep: Kelly Hopkins
Phone: 608.365.8757
Email: khopkins@madisonessentials.com
Website: madisonessentials.com
Wisconsin State Journal | Madison.com
Description: Wisconsin State Journal | Madison.com publishes more than 30 newspapers, shoppers, specialty publications and Web sites blanketing a 17-county market area in South Central Wisconsin.
Sales rep: Scott Zeinemann
Phone: 608.252.6239
Email: szeinemann@madison.com
Website: Madison.com
NARI Madison Advertising Opportunities
Web Banner Ads and Electronic Newsletter
Online banner and tile ads throughout the NARI website are an ideal and inexpensive method to extend your efforts to reach customers. Other opportunities include advertising to all our members in our Nuts & Bolts Newsletter. More information and rates here .
Please contact our office if you'd like more information about NARI ads and sponsorships. 608.222.0670 or nari@narimadison.org
Additional NARI Member Benefits
Home Depot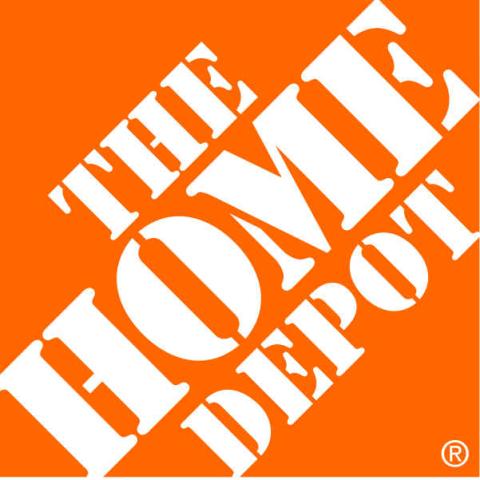 Receive a 2% rebate based on purchases you make at The Home Depot. All NARI members in good standing are eligible for this rebate. The 2% rebate is paid by The Home Depot directly to you twice per year. In order to begin earning your rebate, you must be enrolled in the program and then register the accounts you use or plan to use to pay for items at The Home Depot (i.e. credit cards, checking accounts, and keytag accounts).
Visit homedepot.com/prorewards and using the code NARI, follow the on-screen instructions or refer to this Program Enrollment Guide .
Prefer to sign up by phone? Call 866.333.3551 and a Home Depot Support Center associate will enroll you and register your payment information. Please be sure to tell the representative that you are in the NARI program.
Effective July 1, 2014, a 2% rebate will be issued to NARI members that spend over $5,000.00 in each six-month period. The rebate periods are:
January 1 – June 30
July 1 – December 31
Rebates will be issued within 60 days after the close of the rebate period.
NARI BUILDINGBUCKS
Increase sales with NARI BuildingBucks™. This exciting new partnership between NARI and EnerBank USA, provides easy-to-use payment options and will help members increase close rates and job size while lessening cancellations and discounts. The BuildingBucks™ program offers four payment options to help customers say yes. http://info.enerbank.com/nari
THE HOME DEPOT REBATE PROGRAM
Receive a 2% rebate based on purchases you make at The Home Depot. All NARI members in good standing are eligible for this rebate. Accounts must be registered/enrolled through the website to receive rebate credit. Minimum rebate period spend of $12,500 required to receive a rebate. Rebate payments are issued direct to the member twice a year, within 60 days of 6/30 and 12/31. https://www.nari.org/industry/resources/home-depot-rebate-program/
TOWNSQUARE INTERACTIVE
NARI members receive $100 off all inbound, outbound and retention marketing packages including: website design, search engine optimization, reputation management, social media strategy, mobile applications and more. NARI remodelers have access to a Dedicated Marketing Specialist – a single point of contact – who consults with you about your campaign, provides monthly reporting, makes recommendations for improvements, and gives you access to a direct phone number where you can reach them at your convenience. https://www.nari.org/industry/resources/townsquare-interactive/
NARI LIABILITY INSURANCE PROGRAM
NARI and BISA have partnered together to offer active NARI members the absolute best liability policy available. The NARI Business Liability Insurance Program takes into consideration that while virtually all members have standard general liability policies, most did not have coverage for pollution including exposures such as asbestos, lead, and mold; nor did they have coverage for their design-build professional liability exposure. This program is rolling out in certain states on a monthly basis with coverage offered in all states by the end of 2017. Please verify with HQ or your chapter that it is currently offered in your state. http://nariinsurance.com/index/
GUILDQUALITY
As a NARI member, you can survey up to 50 of your past customers through GuildQuality at no cost. The GuildQuality team will survey your customers via phone, email and mail card and will share the responses with you in real time, allowing you to resolve issues immediately, find out where your team is excelling, and where you have room for improvement. This is a free trial period that must be used within 24 months of registering. https://www.guildquality.com/
NARI has partnered with SCORE, a nonprofit association dedicated to helping small businesses like NARI members grow and achieve their goals through education and mentorship for more than 54 years.
Score has a nationwide presence with more than 300+ chapters and 10,000+ volunteer mentors/business coaches. Their work is supported by the U.S. Small Business Administration (SBA) and because SCORE is network of volunteers; there is no charge to NARI members for any of their services. SCORE will match you with a local volunteer mentor who will work one-on-one with you offering free and confidential business guidance. https://www.nari.org/industry/resources/score/
For information about additional NARI National Benefits, read more .