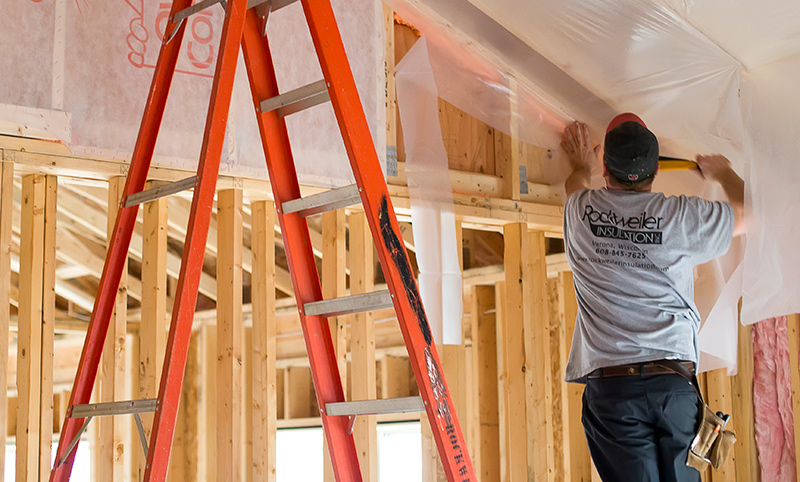 How to Select a Contractor
Start your home improvement project by selecting a professional, reliable remodeling contractor who is a member in good standing with NARI of Madison. The NARI logo is the mark of a professional.
Employ a contractor with an established business in your local area. They are tax-paying members of your local community and the success of their business depends on their ability to satisfy local homeowners.
Always be sure that you do business with a company properly licensed to work in your area. Many states or local jurisdictions, but not all, require contractors to be licensed. Contact your state or local licensing agencies to ensure the contractor meets all requirements. Ask the remodeling contractor for a current copy of their license.
Ask to see a copy of the remodeling contractor's certificate of insurance or the name of his or her insurance agency to verify coverage. Most states require a contractor to carry worker's compensation, property damage and personal liability insurance. Make sure the contractor's insurance coverage meets all the minimum requirements.
Check with the state's Consumer Affairs Office and the Better Business Bureau to ensure there are no complaints on record for the contractor.
Ask for local homeowner references and follow-up with calls to the references. Find out if they were satisfied with all aspects of the contractor's performance. Ask the contractor to show you one or two of the finished projects.
If you solicit bids from several different remodeling contractors, be sure they are bidding on the same scope and quality of work. When interviewing the contractors for your project, be wary of accepting the lowest estimate without careful consideration. Ask the contractor why his price is higher or lower than another. Are the contractors planning to build the same project? Have they considered all the details necessary for your project's success? Often times, a higher price may be worth the cost for better materials and service. Remember that your remodeling dollars represent a permanent investment in the home where you will spend countless hours. Choose a company with which you feel at ease and that is well matched to the scope and complexity of your particular project.
A detailed contract is essential for any remodeling project. It should detail what the contractor will and won't do - such as protection of your household goods surrounding the job site and daily clean up when work is complete. Make sure all materials are specified. This includes size, color, weight, model, brand name, quantity and product. Your contract should spell out any code or permit restrictions. Make sure you understand everything and are getting what you want. If an item you want isn't written into the contract, you may not get it. The contract should also include the approximate start and completion dates, payment schedule, and an alternative dispute resolution clause. If the scope or complexity of your remodeling project is modified while work is being done, make sure to put all changes in writing. The amendment should also be agreed upon and signed by both parties.
Understand the financial terms spelled out in the contract. The total price, payment schedule, and cancellation policy (if there is one) should be clear. Make sure any warranties offered are written into the contract. A warranty must be identified as either "Full" or "Limited." If it is a "Full Warranty," all faulty products must be repaired, replaced or your money returned. If it is a "Limited Warranty," this indicates all replacements and refunds of damaged products are limited in some regard. The name and address of the party who will honor the warranty (contractor, distributor or manufacturer) must be identified and the time period should be clearly specified.
Other handy guides and checklists to help you plan your remodeling project:
Important Questions to Ask When Interviewing Remodeling Contractors
8 Tips for a Successful Kitchen Remodel
10 Steps to a Successful Remodel
Designing Your Remodeling Project